_

THE SPECIALISED COMPETENCE
Energy deserves new roads, but paved with experience and professionalism
Industrie D'Amico Service deals with O&M photovoltaic systems thanks to the experience acquired over the years by Industrie D'Amico srl.
Service and maintenance are guaranteed at the highest levels for exceptional functionality in the name of energy saving.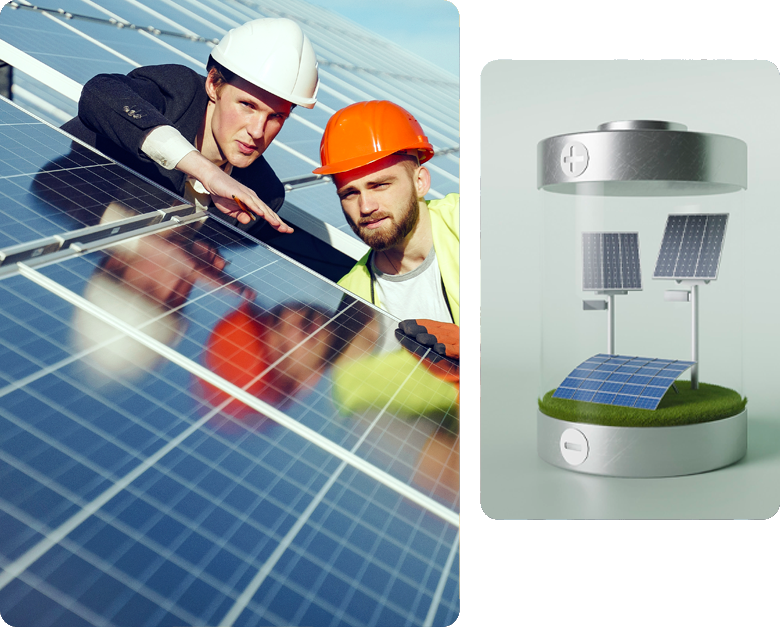 _

YESTERDAY TODAY TOMORROW
Excellence in O&M has its roots in the experience of Industrie D'Amico Srl
Everything that Industrie D'Amico Srl has acquired over time in terms of design and implementation, today becomes an experience at the service of excellence in the field of O&M Industrie D'Amico Service srl.
_

THE TEAM
Experienced professionals and great passion
---
Industrie D'Amico Srl, with over 100 years of history in the civil and industrial works sector, has been one of the top players in the BOP realization of photovoltaic systems both in Italy and abroad. From this solidity in the field of renewable energy was born Industrie D'Amico Service srl that makes the attention to photovoltaics a fundamental element of its work, made thanks to a team of professionals united by a great passion.

---
Industrie D'Amico Service Srl is the experience gained in the field in the realization of the plants, which are combined with seriousness and cooperation, offering a partnership relationship that goes well beyond contractual obligations and surpassing the classic concept of O&M.
Vincenzo D'Amico
_

PROJECTS
Some news in the field of PV O&M
Download the "company profile" to get a detailed overview of the services offered by the company.

New solar record for Italy. The Danish company European Energy has recently announced the connection to the electricity grid of the largest photovoltaic park in Italy.