_

DAILY PROFESSIONALISM
Services
YESTERDAY TODAY TOMORROW
From the experience of Industrie D'Amico Srl
---
with over 100 years of history in the civil and industrial works sector, has been one of the top players in the BOP realization of photovoltaic systems both in Italy and abroad. From this solidity in the field of renewable energy was born Industrie D'Amico Service srl that makes the attention to photovoltaics a fundamental element of its work.
INNOVATION
A service of the highest level, made of innovation, technology, continuous training and professionalism. Each facility has specialized assistance.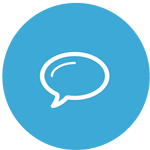 DIALOGUE
Constant dialogue with the customer who is served with maximum flexibility, thanks to the attention given to the specific needs of each.
PASSION
Passion and dedication for a job that is never just business, but a set of experiences and insights supported by competence.
IN DETAIL
Services carried out O&M
Cabina MT
---
● Check for side voltage MT
● Verification of housing cabin conditions and ventilation equipment
● Verification and tightening of nuts and bolts on TR
● Verification of the emergency lighting system
● Cleanliness
MT and BT frameworks
---
●Cleanliness
● Transition control
● Verification and tightening of nuts and bolts
● General control of instrumentation
● Maintenance verification and transition and protection devices
---
Photovoltaic generator
---
● Inspection and verification of module integrity
● Cleanliness
● Control of anti-theft devices
● Traffic control
● Mowing
● Deractification inside the wells
● Isolation control of BT plant cables
Electrical wiring
---
● Control of continuity of ground conductors
● Visual inspection of cable maintenance
● Refill air conditioners
● Fire extinguisher refill
O&M, service and maintenance at the highest level
Industrie D'Amico Service is in charge of assistance and maintenance of photovoltaic systems, ensuring their operation with the certainty of a service of excellence at 360 degrees.